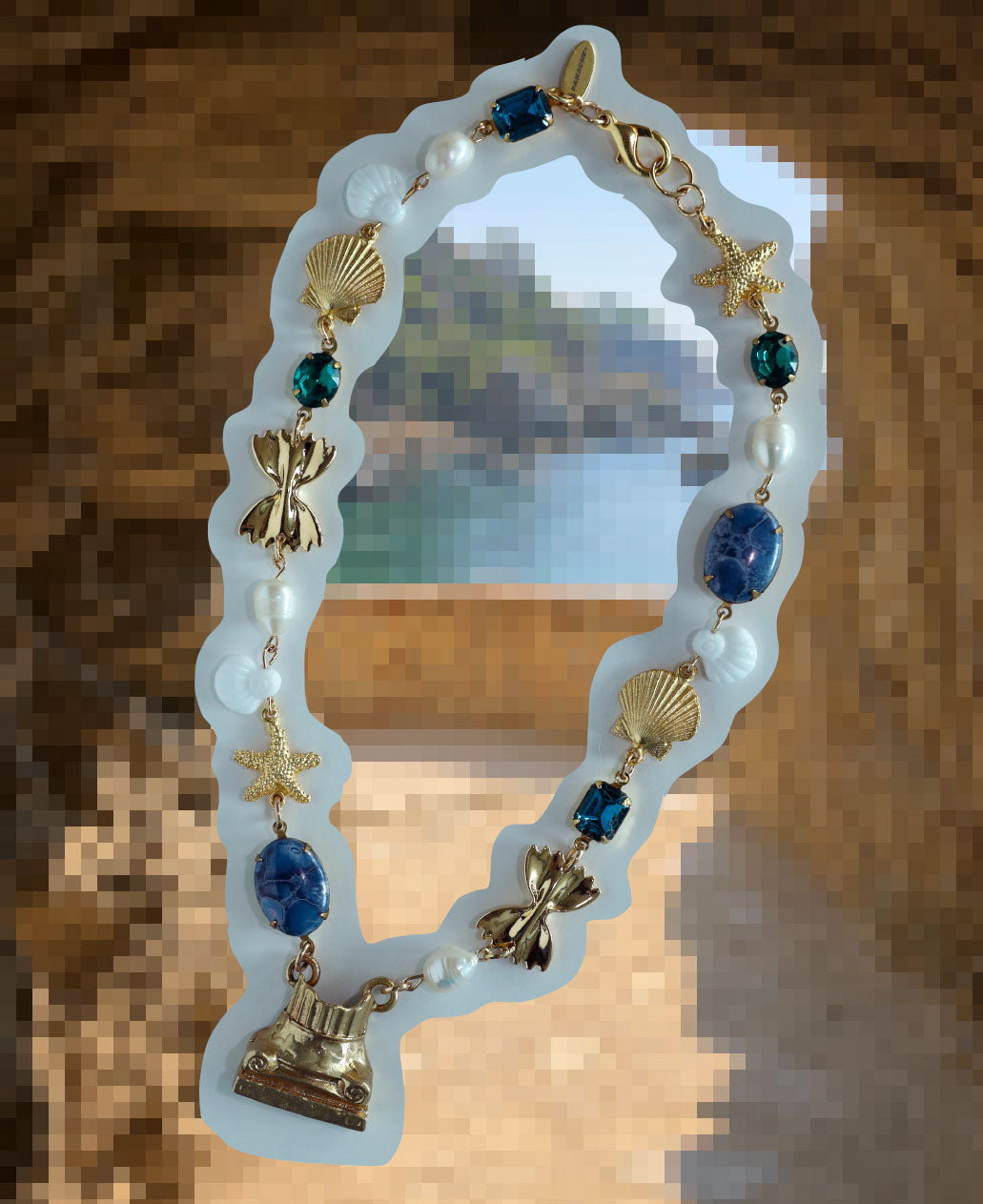 'Mediterranean Vibes' Necklace // HTT x Panache
In collaboration with the uber-talented History Time Travel, we've created a one-of-a-kind, carb-loving choker. This statement piece is filled with all of our favorite things, 14k Gold Plated Farfalles, Vintage gold-plate Seashells, Freshwater pearls, History Time Travels Iconic Hand-carved brass column, and a smattering of gems and jewels to make any outfit gluten-free. 
✦ Vintage componets ✦ Handmade componets ✦ 
Care Instructions: Necklace should be told it's gorgeous once a day to increase confidence, also do not shower with choker on.